John Lewis Christmas VR Campaign – Case Study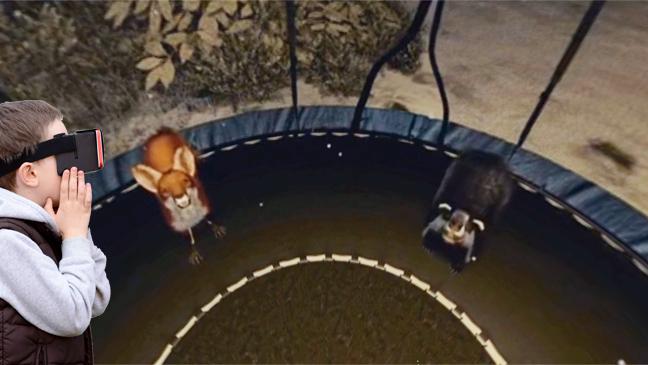 The John Lewis VR Christmas campaign is a perfect example on how to use VR for a fresh and exciting marketing campaign that does not include your typical holiday imagery.
The story is centered around Buster the Boxer, or we could call him Buster the bouncing Boxer 🙂
After seeing a fun group of forest animals jumping around and having fun in a trampoline Buster is shown desiring doing this with all his heart. In the VR experience you get to part of the fun group who's jumping around in the trampoline.
The ad was part or a campaign that was centered around a VR experience to bring the world of Buster and his forest friends to life. The VR experience included using Oculus Rift on site, in a magically recreated scene of the ad and 14000 branded VR viewers created by Maxbox VR that clients could take home to continue enjoying the 360 video experience. The video experience for all VR cardboard users was available via JL.com and YouTube.
Teaser videos, with the hashtag #BounceBounce, ran from November 7 to 11. John Lewis also released a "making of the ad" film and bespoke content about British wildlife. The campaign also included a bespoke Snapchat lens to transform users into Buster and bespoke Twitter stickers for users to personalise their own photos with Buster and his friends.
This much-hyped Christmas ad remains the most profitable ROI for John Lewis, proving the importance of releasing a Christmas campaign to engage users and potential customers.
The department store brand was keen to point out that no animals were hurt while creating the CGI of the experience 🙂
---
Custom branded VR cardboard creation company.